I don't really feel like writing much these days, but a few very blog-worthy events have come to pass lately, so I've squashed a few posts into one.
If you know me, you probably know that I love dogs, and that I've wanted a dog of my own for a very long time. Ever since I moved to Halifax, I knew it was only a matter of time, and I made sure to live in a pet-friendly apartment to prepare for the day. Originally the plan was to buy a Vizsla puppy, because a Vizsla seems like the perfect breed for me, but these days every breeder has a 3 year waitlist, so I started looking into adopting. Eventually, I stumbled upon Argo, a 1-year-old lab mix, who was described thusly:
[…] I may be cute but I am also a bit of a handful. I am very hyper and full of energy! I can be very jumpy and rude (just ask the staff at the SPCA, they will show you bruises from when I jumped all over them!). I also do not understand how to walk on a leash. […] I am very nippy when I get overexcited. […] I am quite anxious, and may show some signs of separation anxiety. […]
He had red flags all over his description, but I just couldn't resist. I drove all the way to Moncton to go meet him the day before leaving on a week-long holiday, planning to submit an application (most shelters seem to have about a week of review time), and was told that either I take him home that day or go to the back of the line. Since I wasn't willing to adopt him and then immediately board him for a week, I drove home alone, crossing my fingers that he would stick around in the shelter for another week, although the staff told me there was a miniscule chance of that happening since he was an ultra-cute puppy. But every day I checked the shelter website, and he remained there (my friends were telling me that this was also a red flag), until I finally got back home and instantly booked another appointment. According to the staff, most of the people interested in him had been elderly folks who couldn't handle his energy, or people with kids or cats that Argo would be a bit too rambunctious for. I knew I was taking on a huge responsibility, but I adopted him without hesitation. He was just too cute.
It's been six months now, and he's such an angel. The first few weeks were challenging to say the least; between accidents in my apartment, constant nagging and nipping, and a very hard-to-break habit of jumping up and biting at me, I thought I might have bit off more than I could chew. But these days, those things are distant memories. Argo still pulls on his leash sometimes, but otherwise he walks calmly without trying to rip my hands off. Once we're inside, he's content to curl up on the couch next to me and snooze while I work. Come evening, we're snuggled up watching movies. He's 18 months old now, and I'm very excited to start running with him soon—I know he's going to be great at it!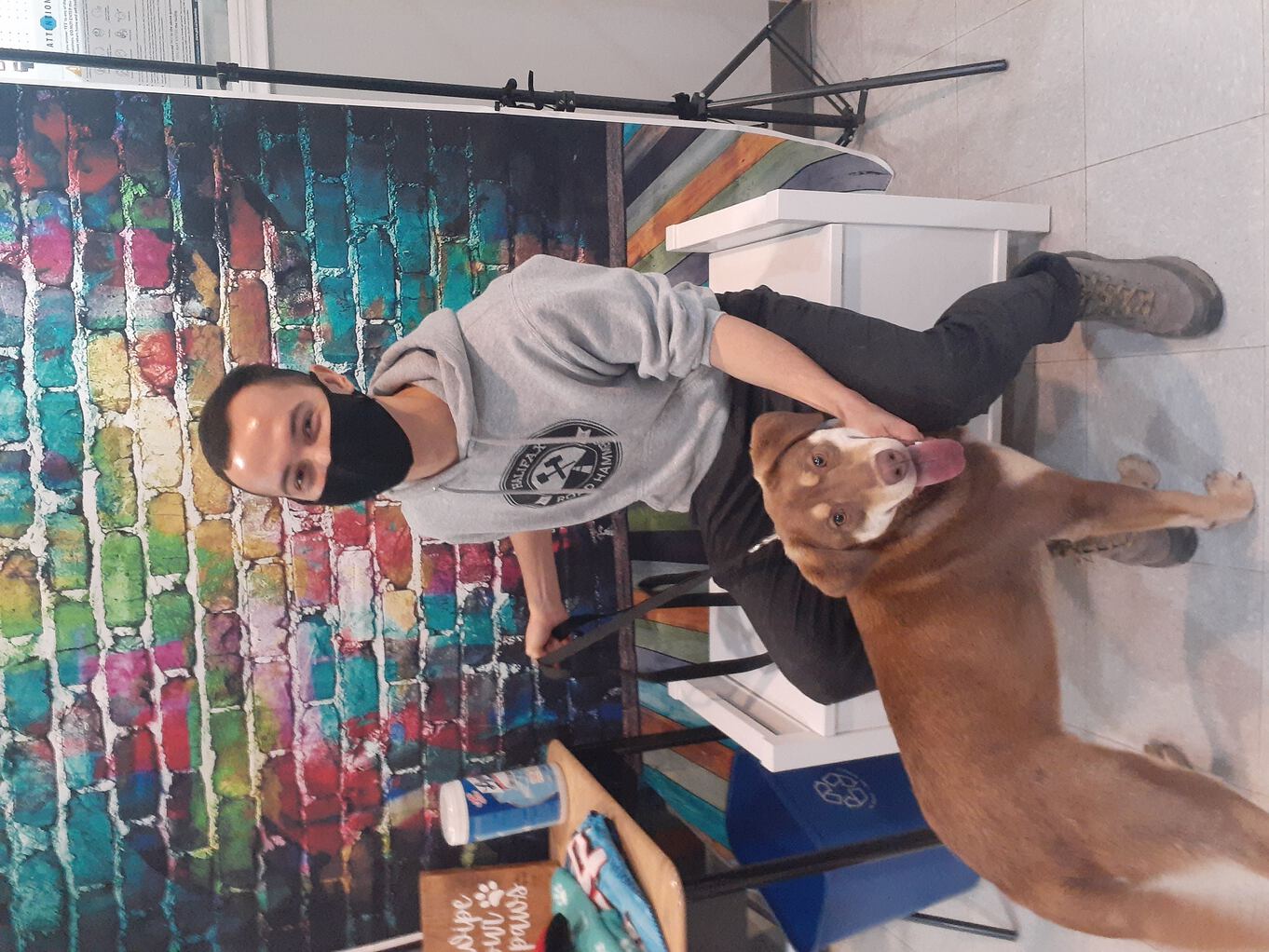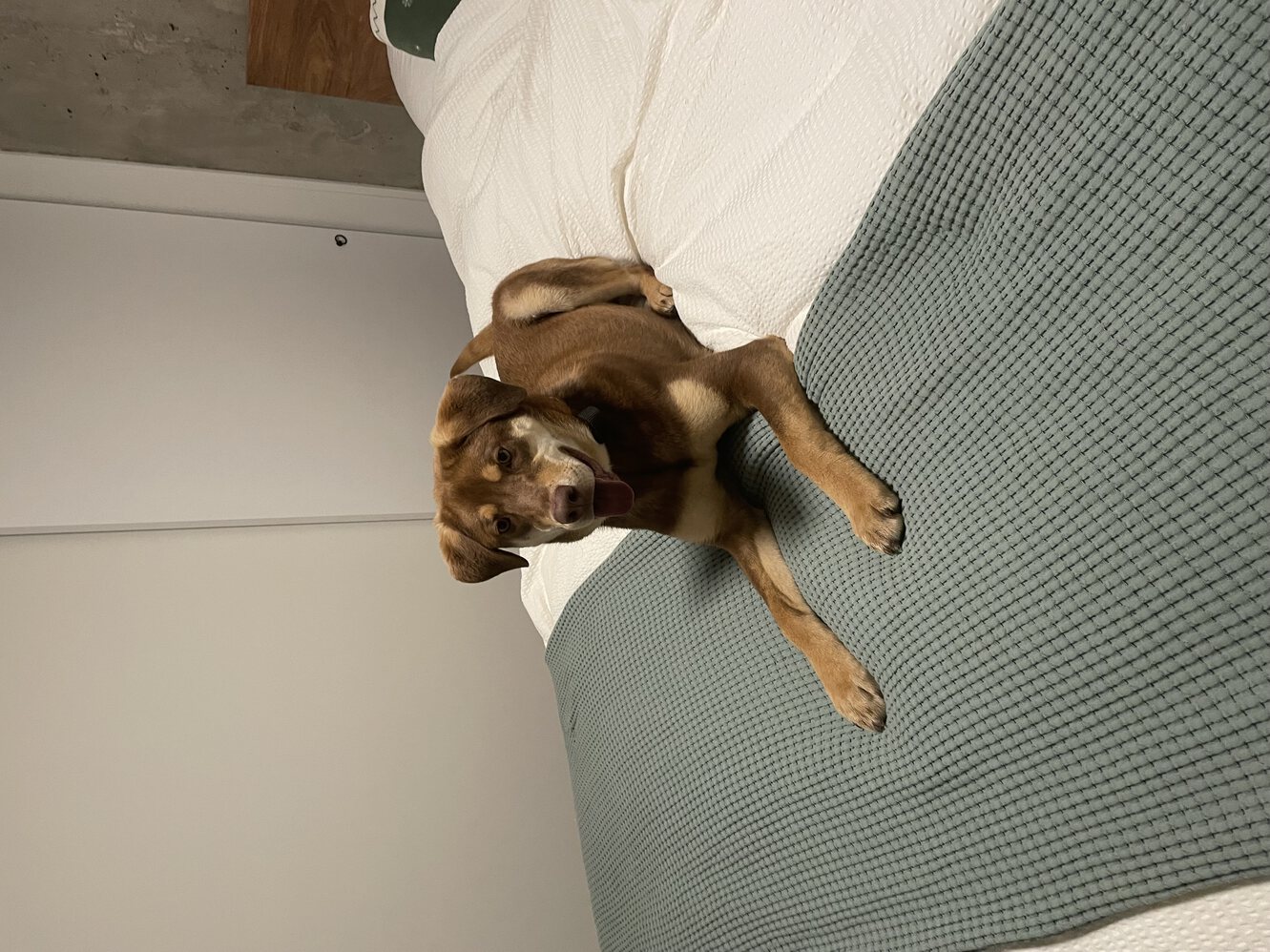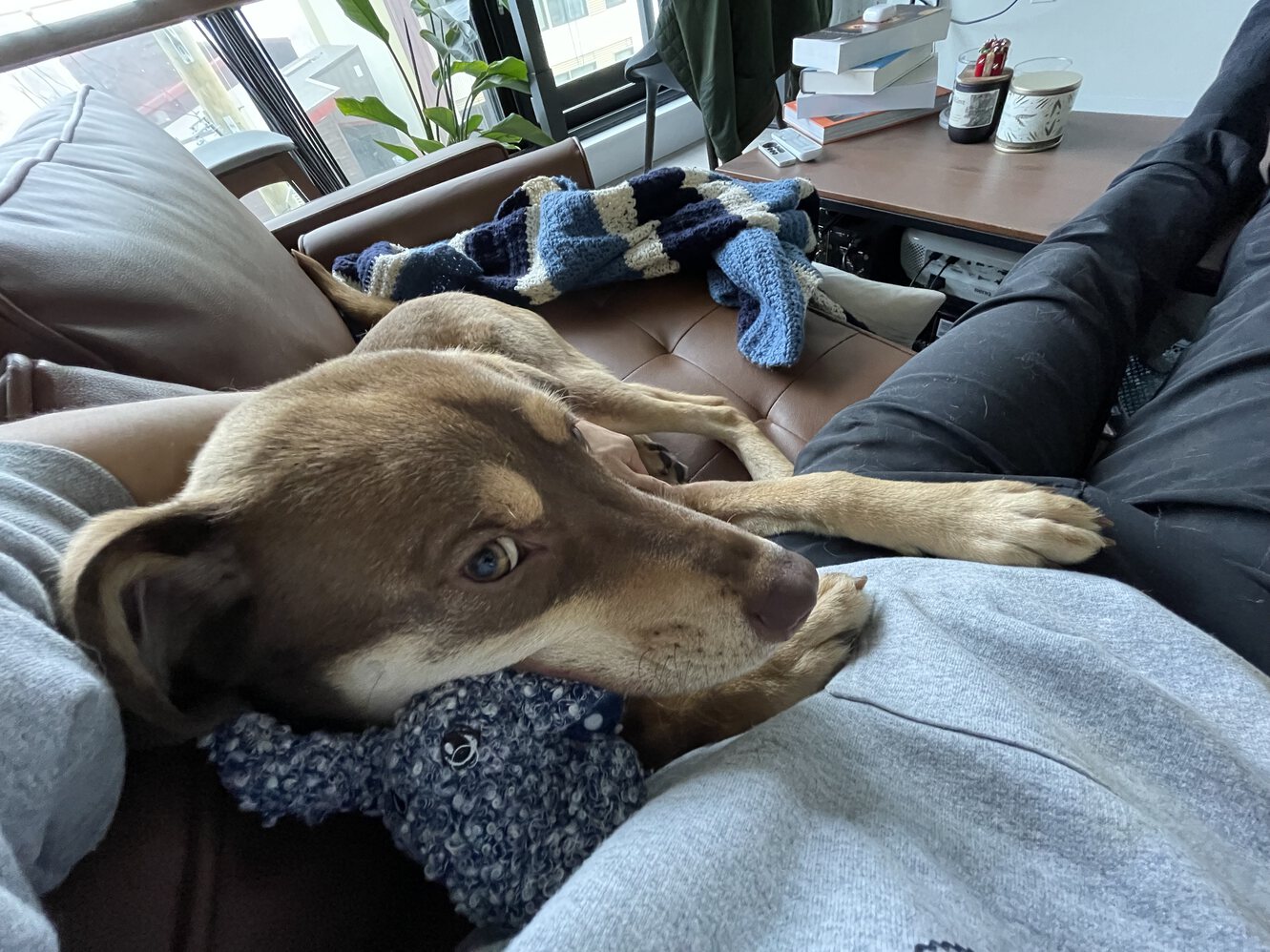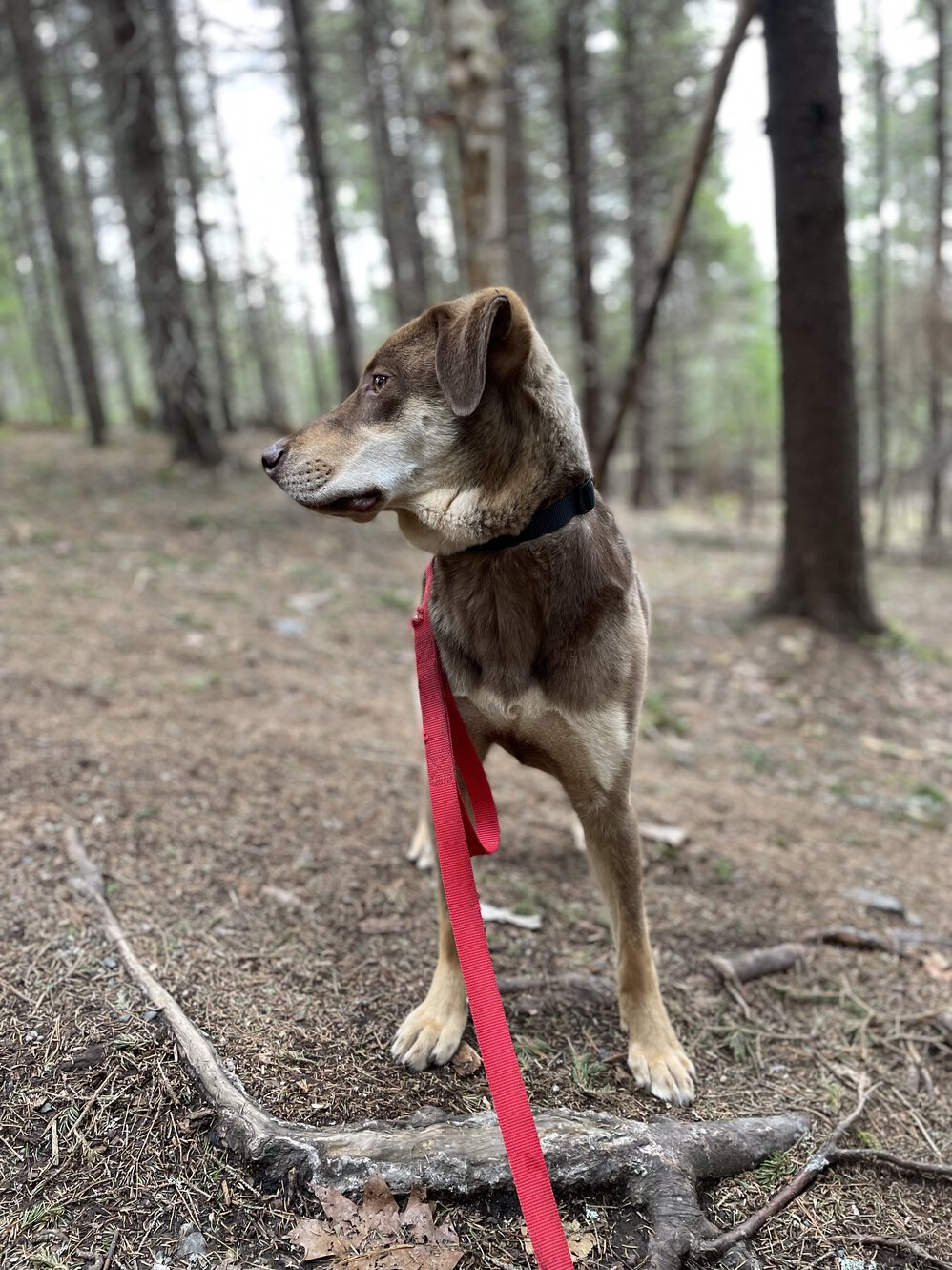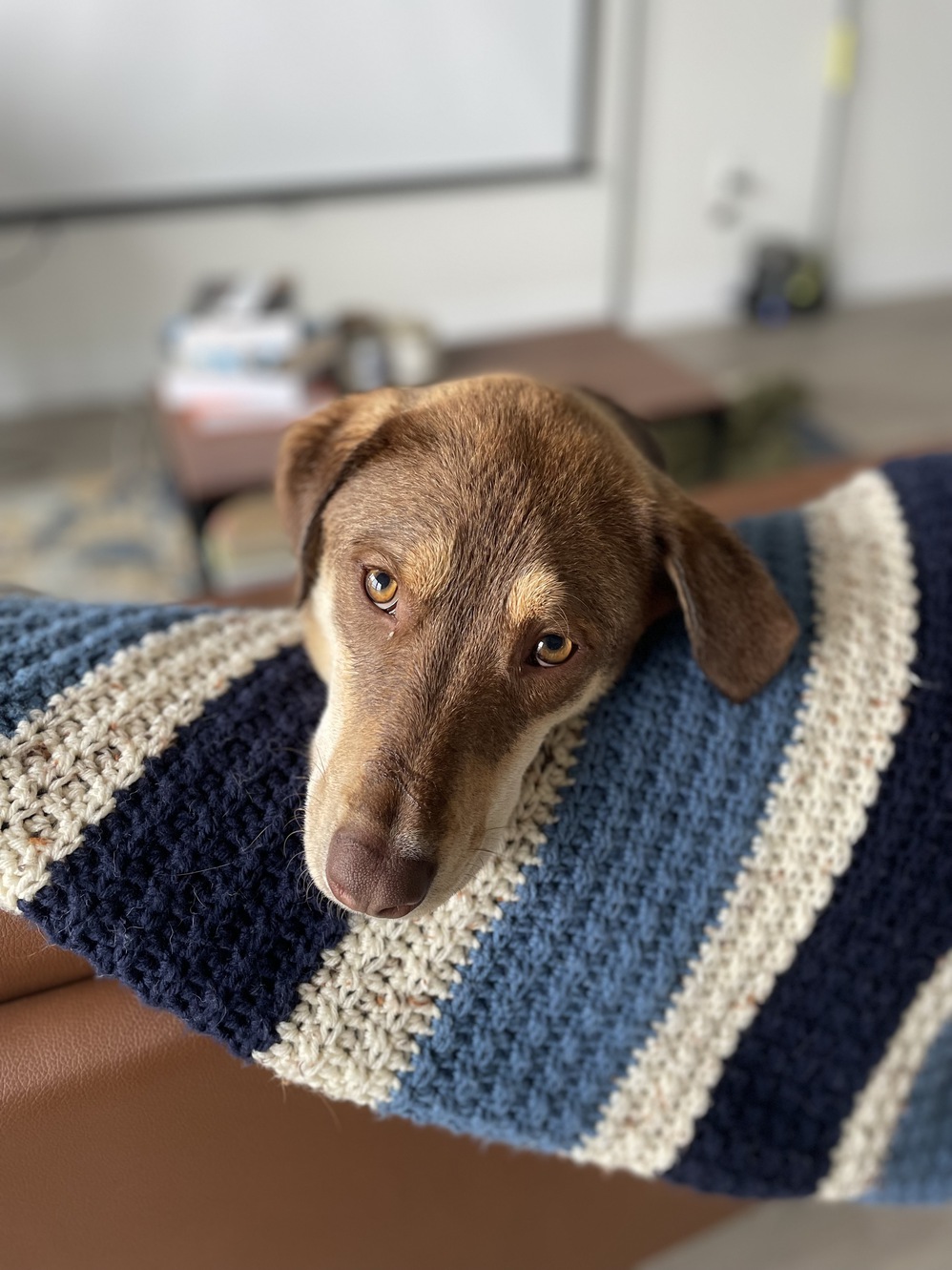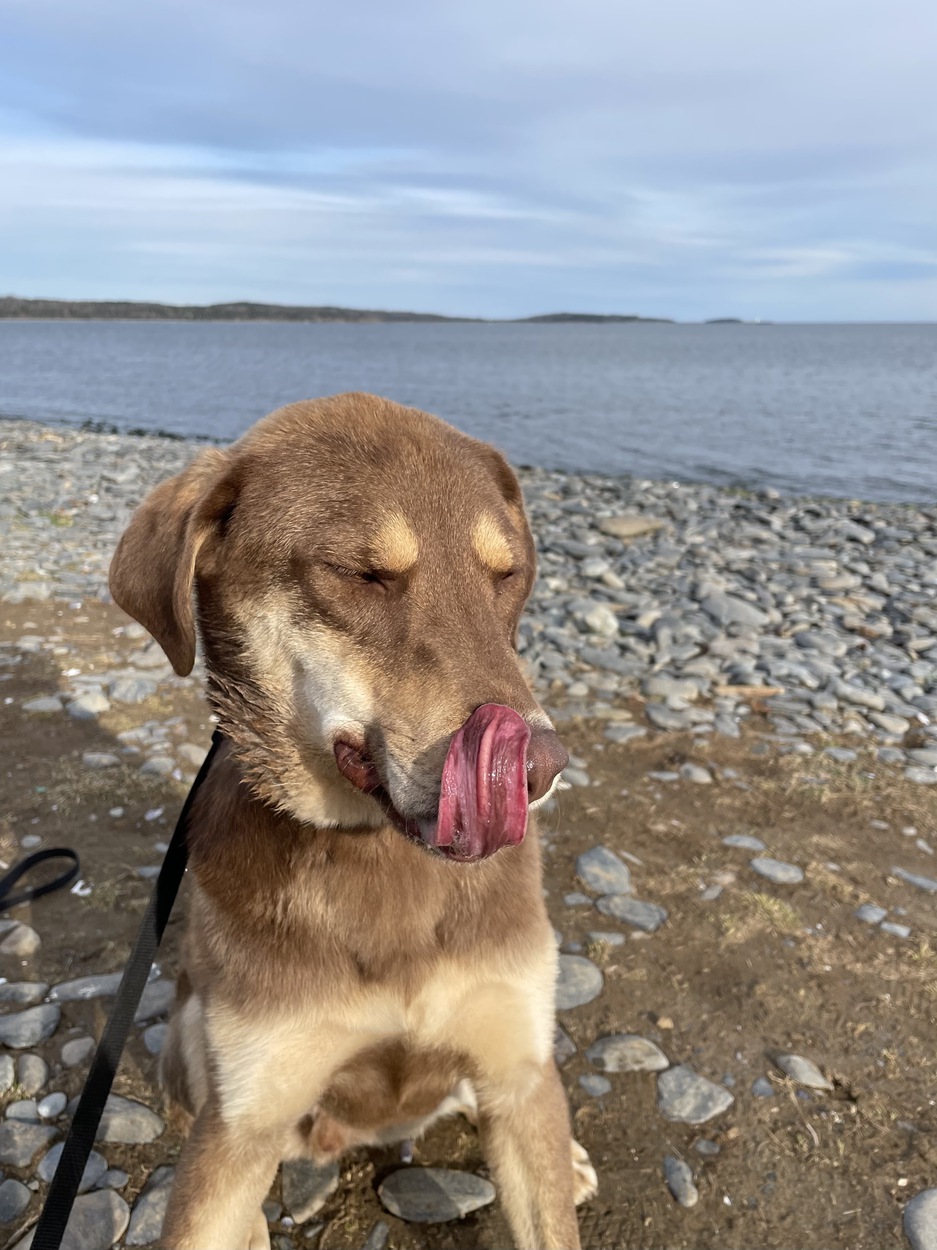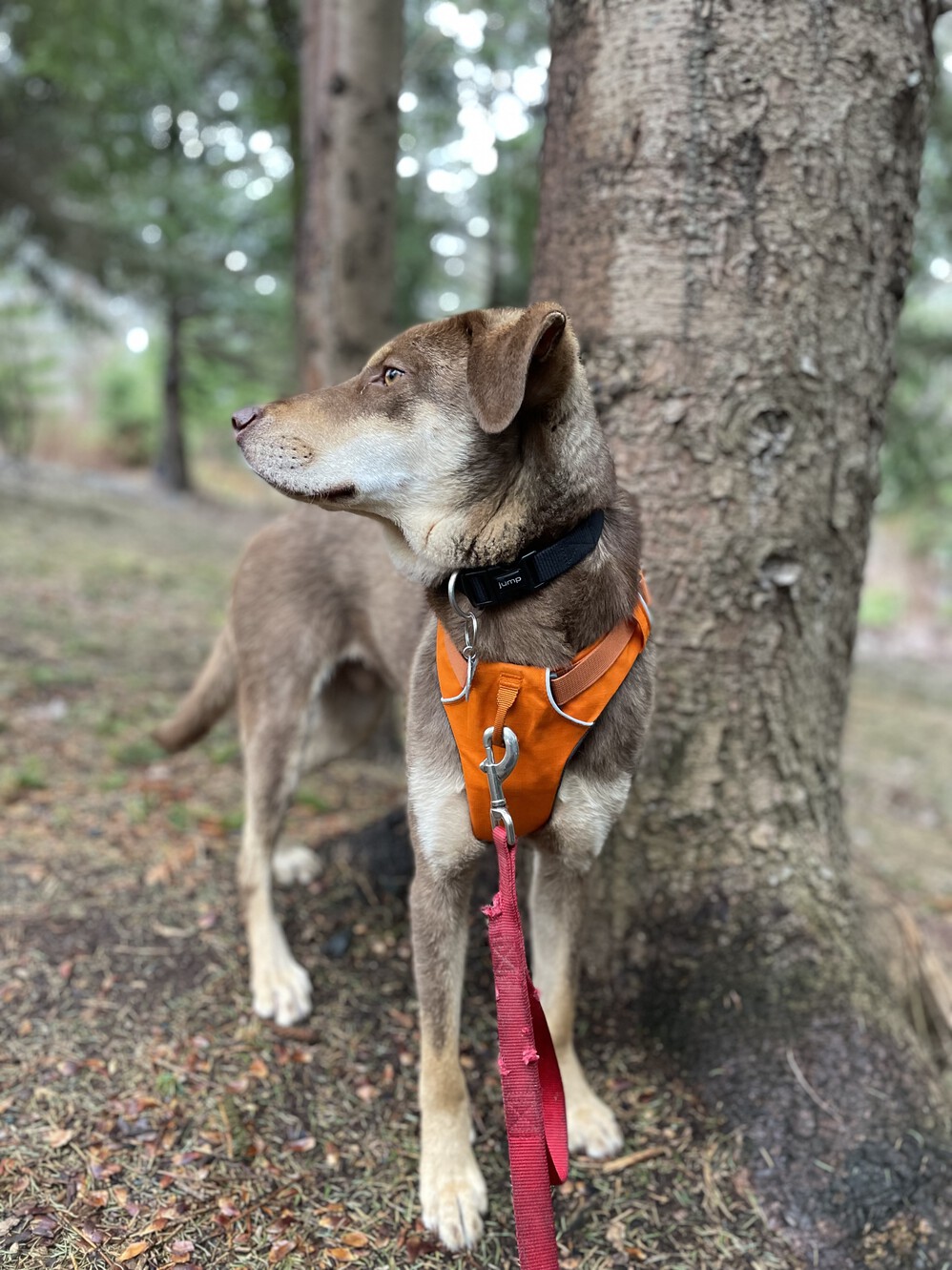 With Argo around, my apartment was beginning to feel a bit cramped, so I started looking at condos again. I really like the neighbourhood I live in and really didn't want to leave, so I was only really watching 2 or 3 buildings. I put an offer in on a unit that was only a little bit bigger than my current apartment, and got outbid massively. Luckily, a unit in an even better building popped up a few days later, and I was lucky enough to be the buyer. This building is one that I looked at way back when I first moved here, and honestly it's as close as it gets to being my dream home. I'm really excited to have way more kitchen and storage space (I think that's the most boring thing I've ever said/written). I'm also happy that it's just slightly tucked away from the main streets, as it ought to be a tad quieter. It's also not next to a nightclub. I moved in on May 23, more photos to come when I've actually furnished it myself!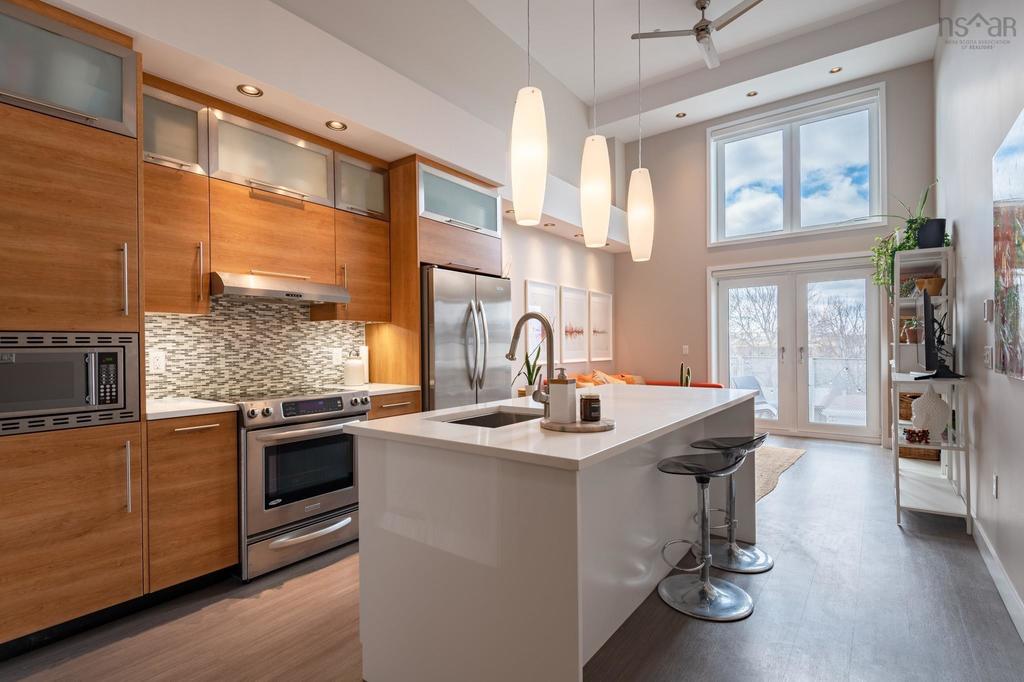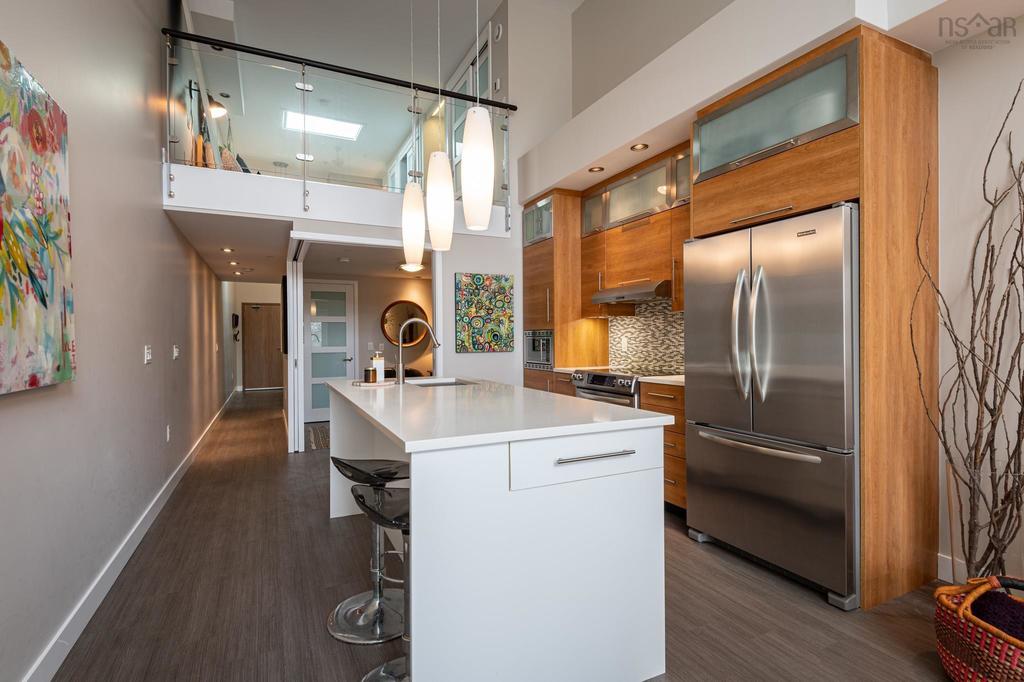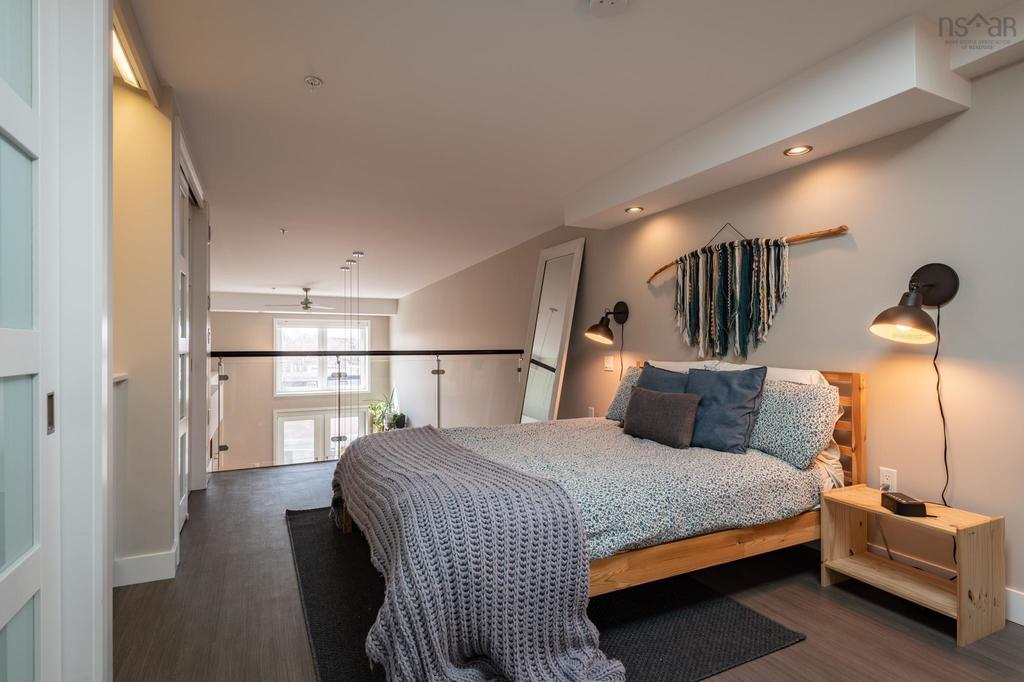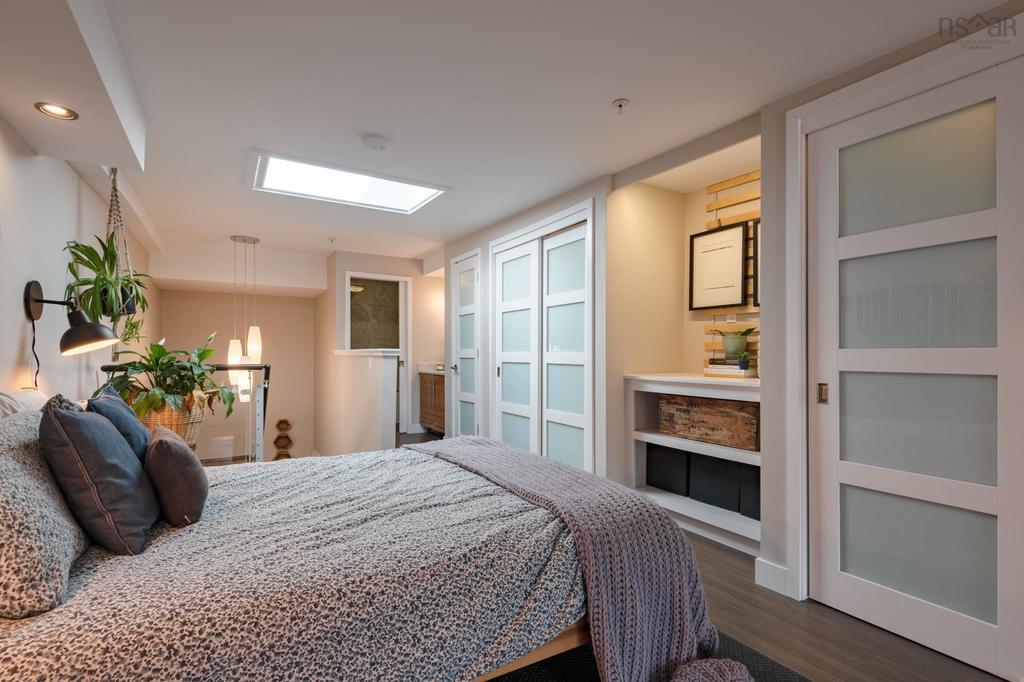 Since April, it has been a year since I left Winnipeg. The milestone has had me reflecting a bit on whether I made the right decision, and the answer is a resounding yes. I love my neighbourhood. There's tons of stuff to do nearby, and life without a car is a breeze. I'll never stop being amazed that such a beautiful waterfront is just a short walk away. I've also made some really great friends here!
I've been racing a lot this spring and summer. Most of them were pretty impulsive signups, but all were very fun.
The Toboggan Run is a looped race: 5.8km, once every hour, for 10 hours. Your time on the last lap is your finishing time, so the first 9 laps are a 52km warmup. This was my longest run ever!
A few weeks later, the Fredericton Marathon rolled around. I had initially planned to run the full, but with Argo absolutely destroying my training routine, I didn't think I'd put in a great performance. I signed up for the half to hopefully PR and hang out with all my friends who were racing. It turned out way better than expected, with me achieving even my stretch goal of under 1:25:00! And it was a real blast to see everyone cross the line for the full.
With a new half marathon PB in the books, I have now accomplished all of the two-year goals I set in August 2020. On to the lifetime goals!
A few days after Fredericton, I heard about a 31km trail race happening the next weekend, and I signed up the day before. I had a great time and got my first taste of real hill climbing. Ouch!
The Cabot Trail Relay is one of those races that everyone looks forward to all year long. I wasn't fast enough to get onto the Road Hammers team, but luckily a friend had a team that needed runners and I got to run two legs. Not only did I get to run twice, but I got to run the prestigious final leg, through hundreds of spectators to bring it home for our team. It was a truly amazing experience and I'm sure I'll be back every year when possible.
Keji's Backyard Ultra is similar to the Toboggan Run, except for one small detail: there is no set number of laps. It's last-person-standing, meaning that the 6.6km loop is run once per hour, every hour, until only one person remains. It was an insanely hot day, but I felt great all the way up to and through my 15th lap to round off my first 100km effort.
I have little to no experience running on the track, so when a local open meet was happening nearby, I figured I may as well. I ran pretty well and managed a new PR!
I had a pretty exciting May and June. I went to Toronto twice, the first time to see Citizen and Turnstile in concert, and the second to see Sigur Rós. On the first trip, I got to stay with friends and explore Toronto with them, which was fantastic. The second time, I was on my own, but had no less fun. I also spent a week in New York for work, and did plenty of exploring around Brooklyn and Manhattan. It feels really good to be able to go places again.
My next race is my real goal race for the year: the Capes 100 where I'll be running 87km. I've been running tons of trails, and I'm confident that I can handle the distance, but the 3000m+ of ascent is going to be really challenging. Regardless, I know I'll have a great time with a whole bunch of friends running everything from 46km all the way up to 100 miles.
Just a week after that, I'll be heading to Oregon to hike and run with a friend who was supposed to be racing out there. After a week of that, I'll head off to Vancouver on my own to probably do more of the same—I've already set my sights on the Juan de Fuca trail for a one-day run.
Beyond that, I'll look to run either a 10km or half in the fall before settling into a winter training cycle to attempt a sub-3-hour marathon in the spring.