After months of planning, a day on airplanes, two weeks of quarantine, and a week of vacation, I'm finally settled in my new apartment in Halifax!
My travel day was boring, which I consider to be a positive. All in all, I spent about eight hours waiting or flying, which gave me tons of opportunity to finish reading The Way of Kings.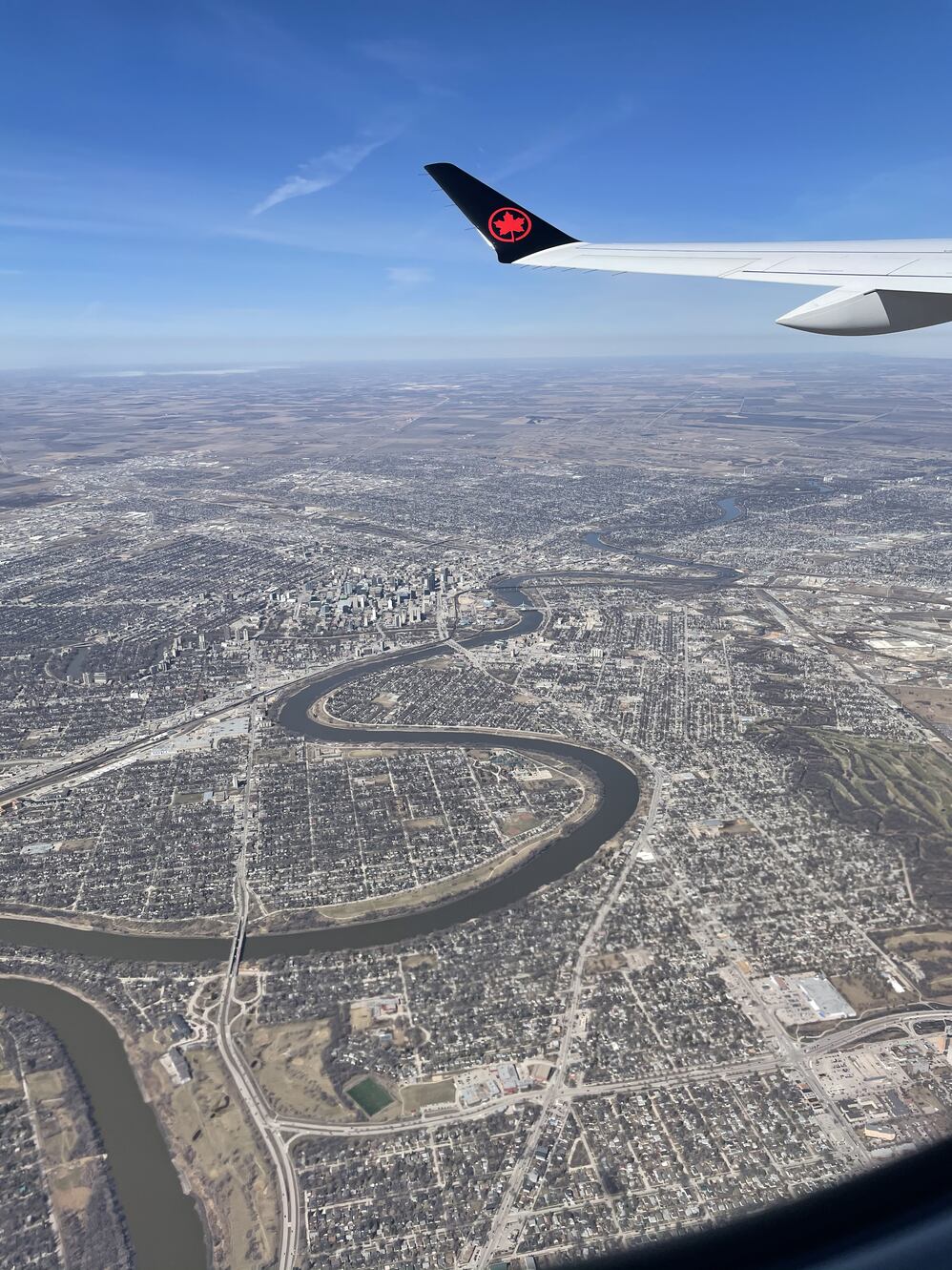 My quarantine was, in a word, uneventful. I worked and I read. I ordered food delivery from a few restaurants, including a really tasty Indian place which is less than a ten minute walk from where I'm now living.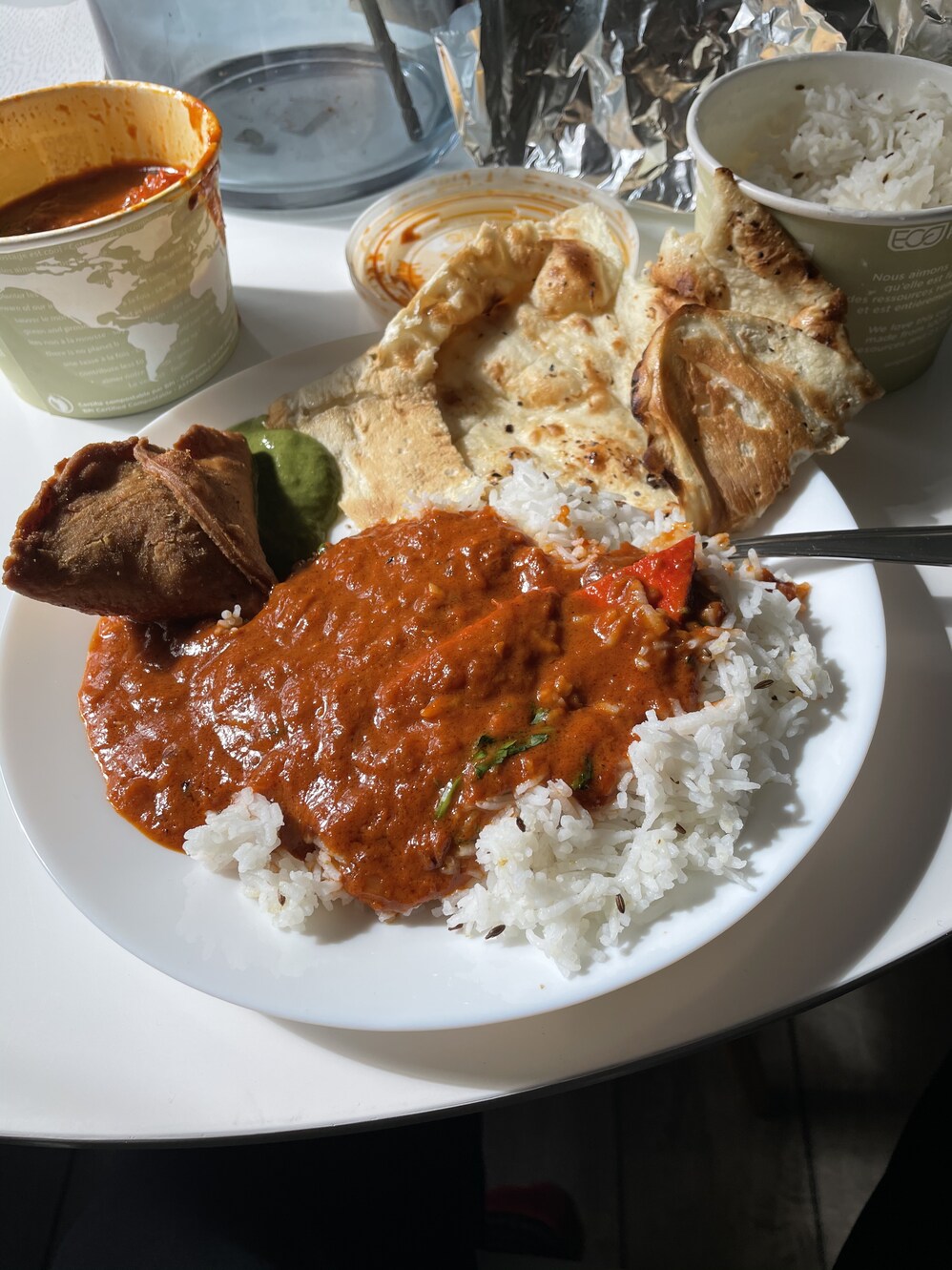 The Airbnb that I stayed at was pretty well-equipped, and I was able to throw together a decent office setup to work from. I also had a great view out the window to look longingly at people walking their dogs.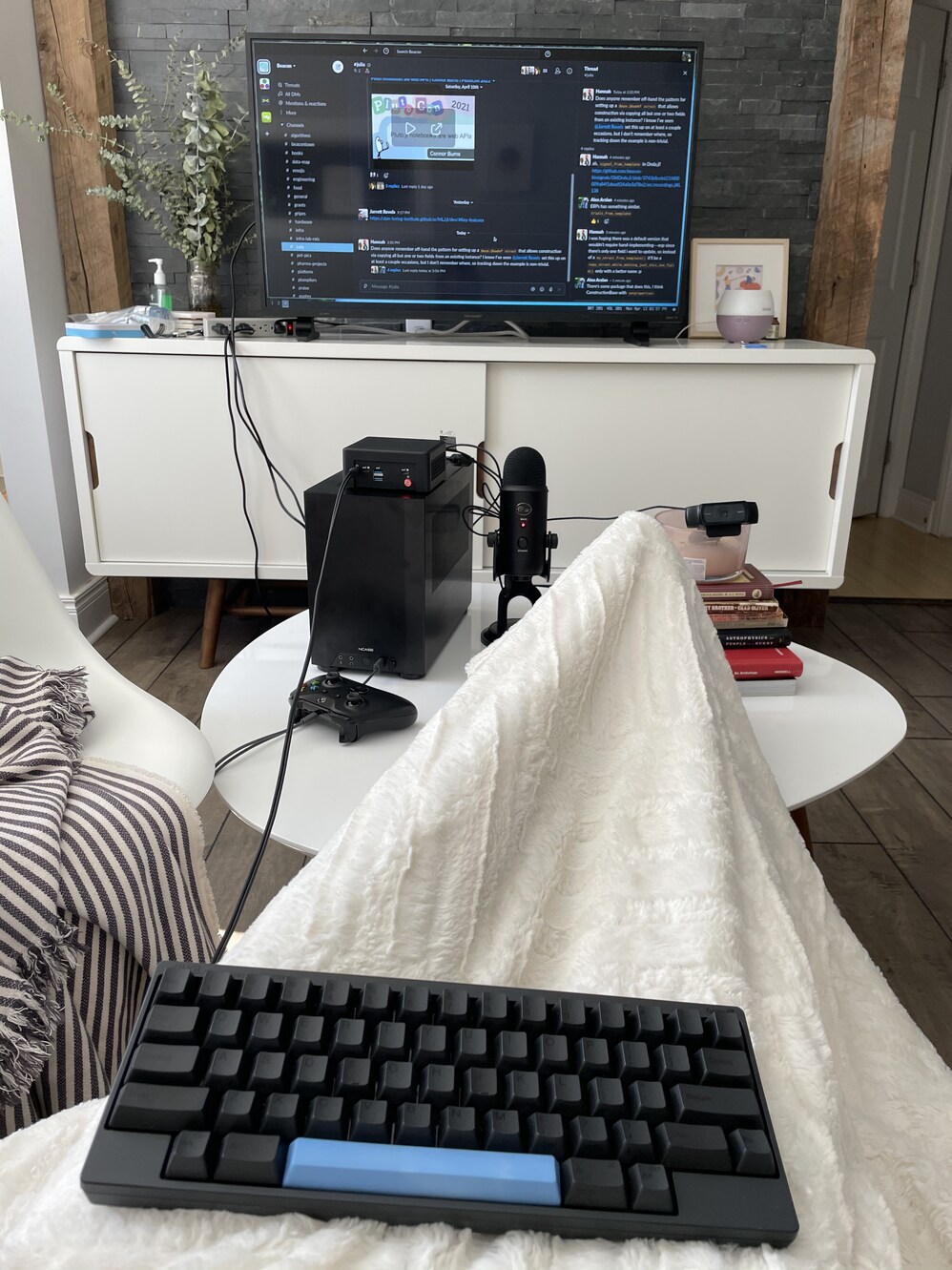 After my quarantine, I had one week left in my Airbnb, which I took off of work as a vacation. I had two jobs: find an apartment and explore the city.
The first task went quite smoothly; I had been searching Kijiji for months and had a short list of three places I really wanted to check out. Upon walking around the neighbourhood, I found one of them to be right next to a gigantic construction site and also somewhat isolated, so I didn't bother viewing it. Another one, viewed virtually, turned out to be much less finished than I thought. I also wouldn't have been able to move in for about three weeks, meaning I would have had to get another Airbnb and delay everything.
The last one (technically the first, since it was at the top of my list and my first viewing, but written here last for dramatic effect) ended up being perfect. It's a brand new building in the North End (it's going to take me a while to attach a positive connotation to that term), just the right size, and cheaper than the other places I considered. It lacks some amenities like a gym, storage room, and shared living space, but its location and neighbourhood more than make up for all of that. It's also dog-friendly, so I can hopefully make my lifelong dream come true soon!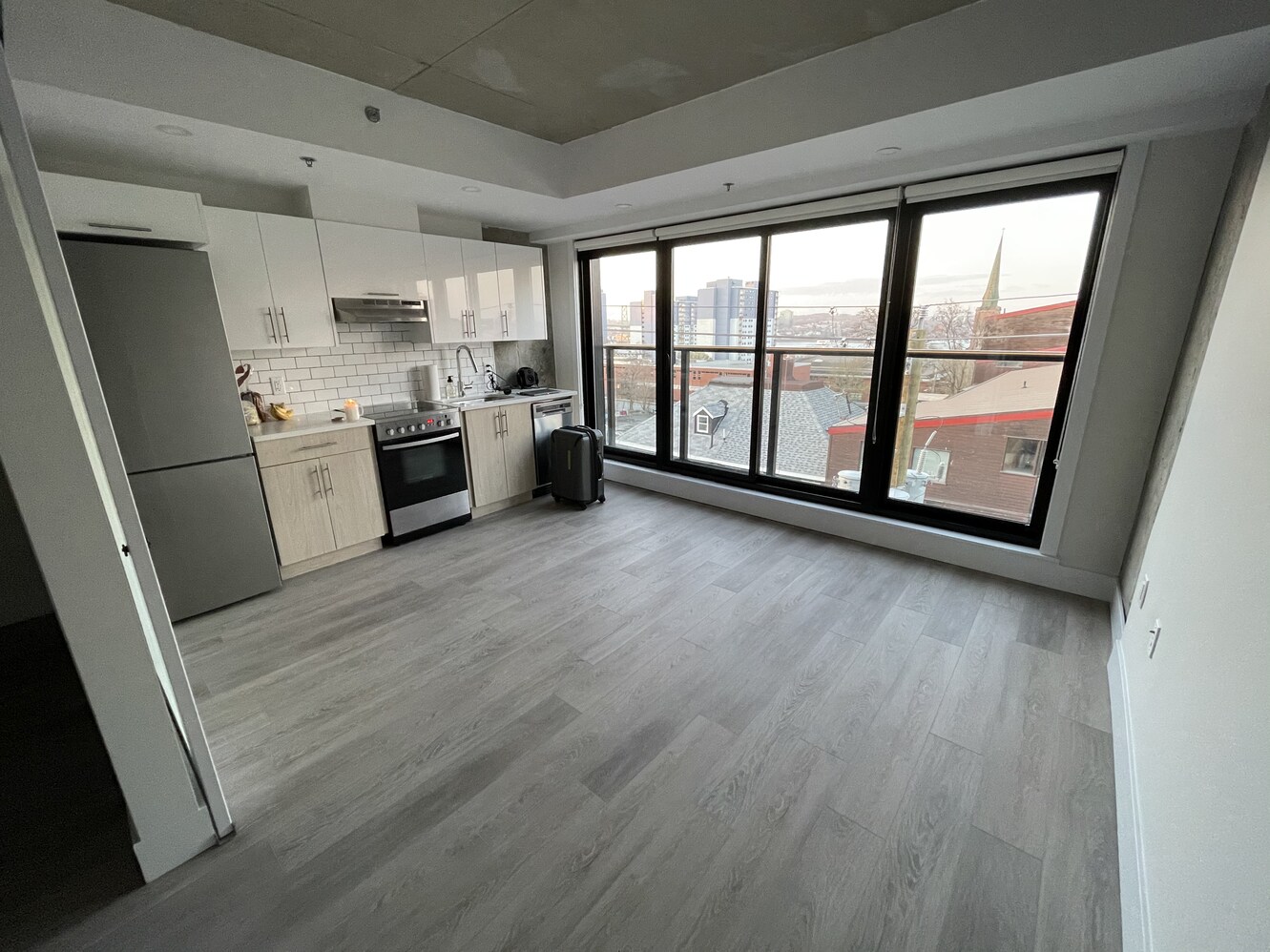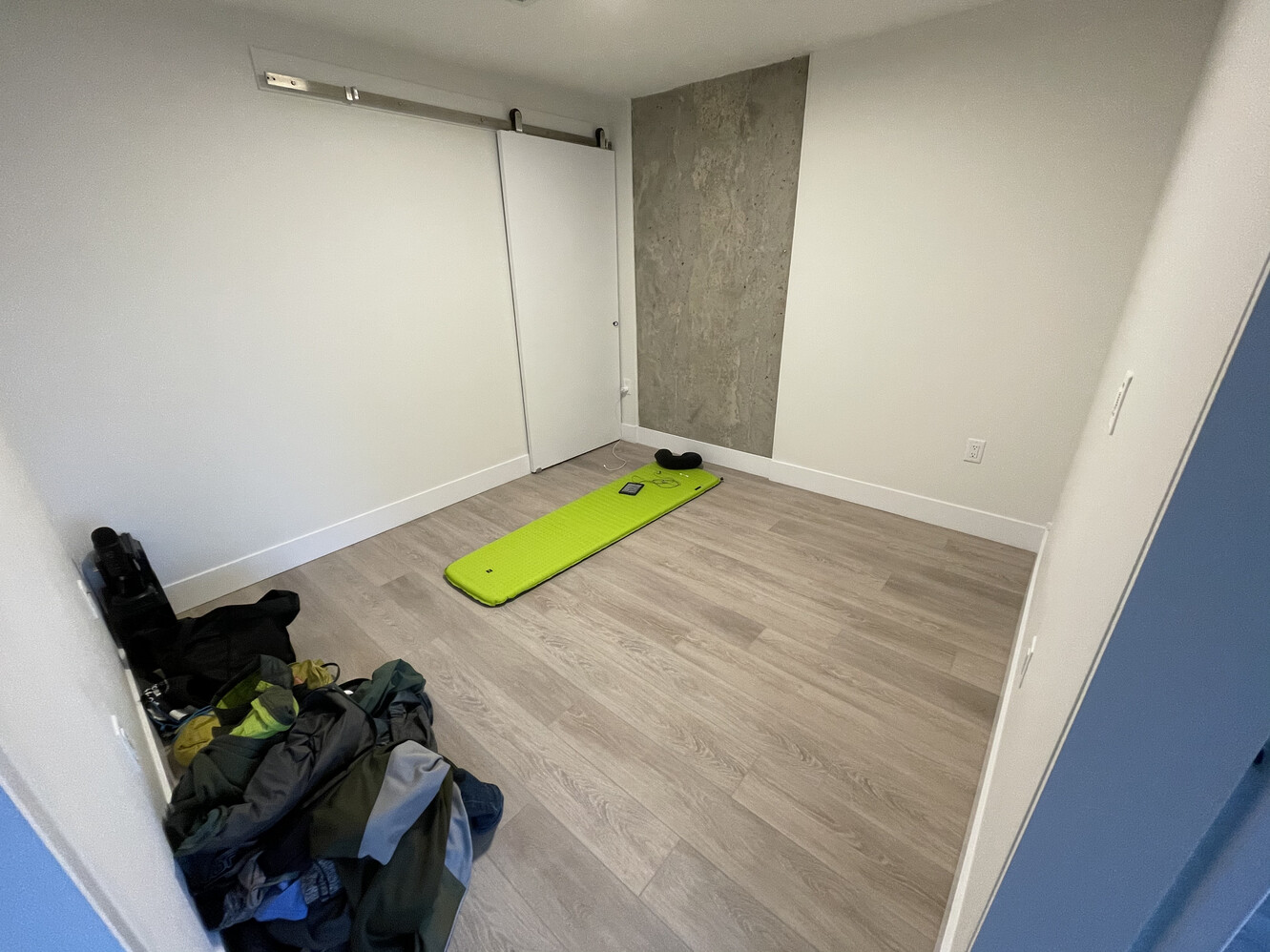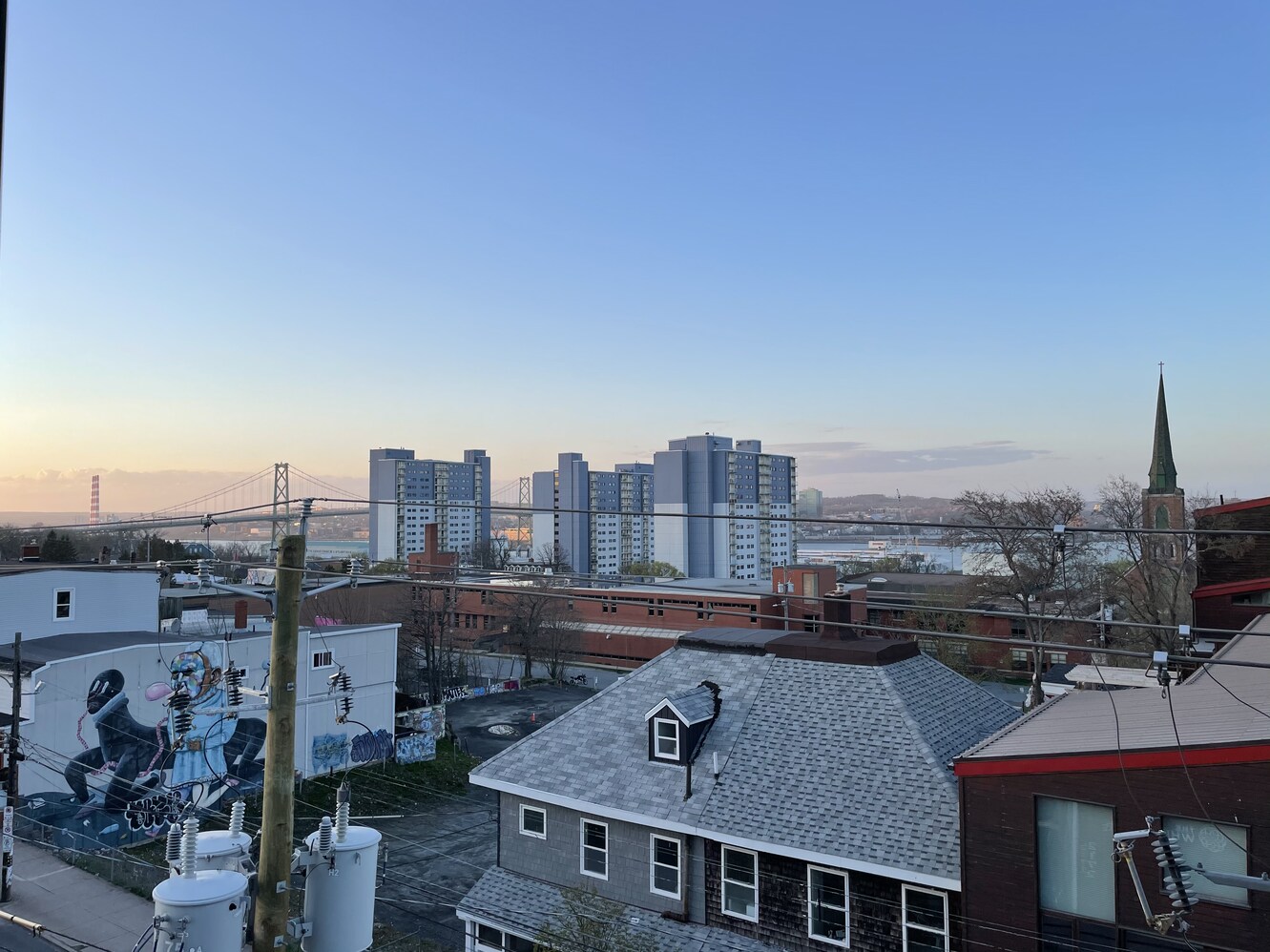 The second task went somewhat less well, thanks to a very poorly timed COVID lockdown that relegated me to outdoor exploration and takeout. On my first day of freedom, I went for a long run around the peninsula, tackling the waterfront and Point Pleasant Park, and later walked back to the waterfront to sit on the pier and read. Since I don't run with my phone, I don't have any photos of the park, but I can't wait to go back there because it's absolutely beautiful (and there are so many cute dogs!).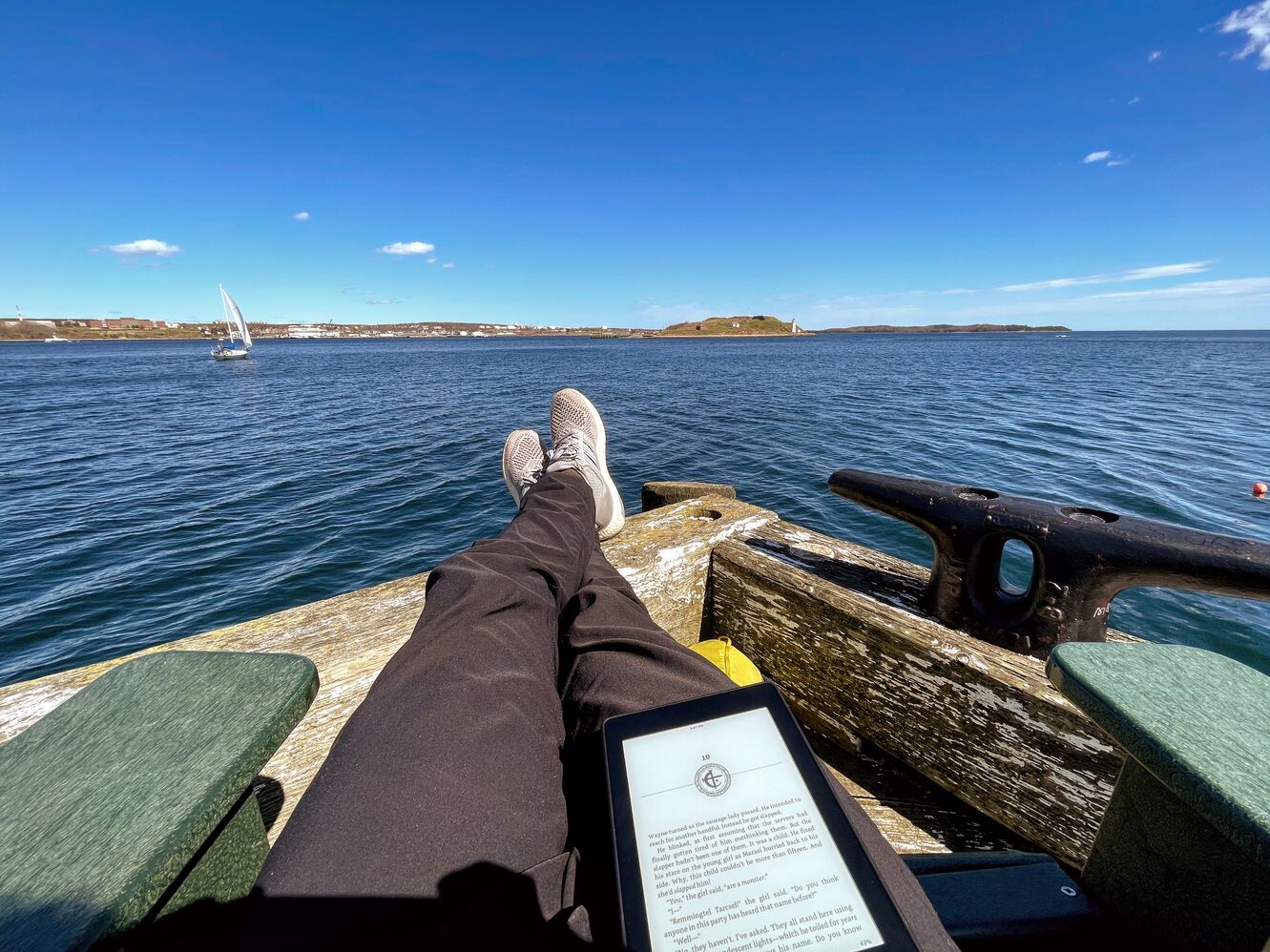 I repeated that routine a few more times throughout the week, or just wandered aimlessly around the neighbourhood I now live in to get to know things. In my downtime, I read or researched things to buy for my apartment.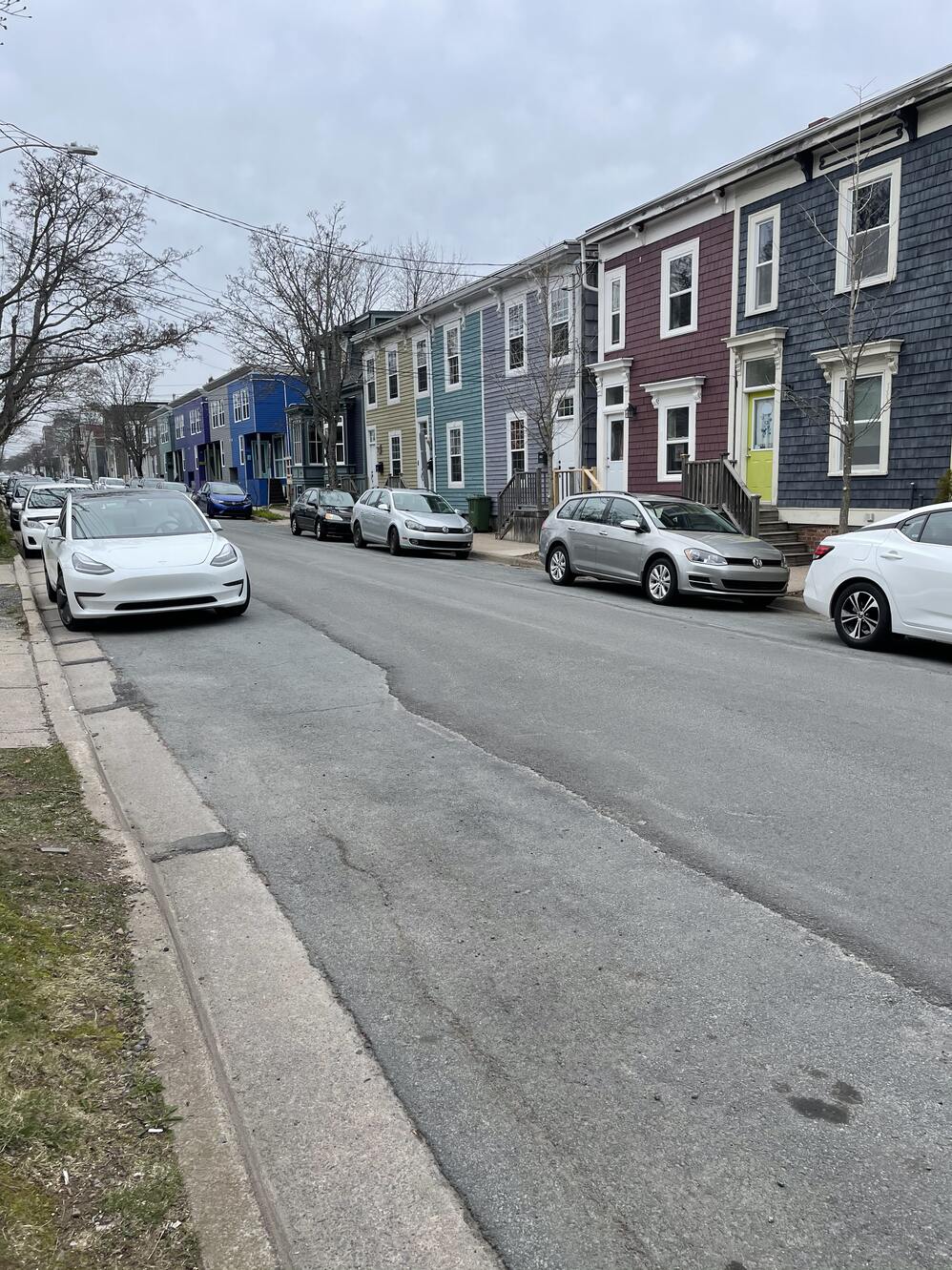 I was targeting a Saturday move-in (as it was the first day of the month), but I was able to get in one day early. The actual move was easy, since I only had three bags and minimal groceries to transport.
As soon as I had a permanent address, I made huge delivery orders for random household goods and furniture, registered for a Nova Scotia health card, traded in my Manitoba driver's license, and made a few trips to Candian Tire and Atlantic Superstore for things that just couldn't wait. I've also been spending tons of time cleaning. The apartment, while clean at first glance, was pretty much covered with a layer of drywall dust and bits of dried plaster, so I'm taking the time now to give it a deep clean before it fills up with stuff.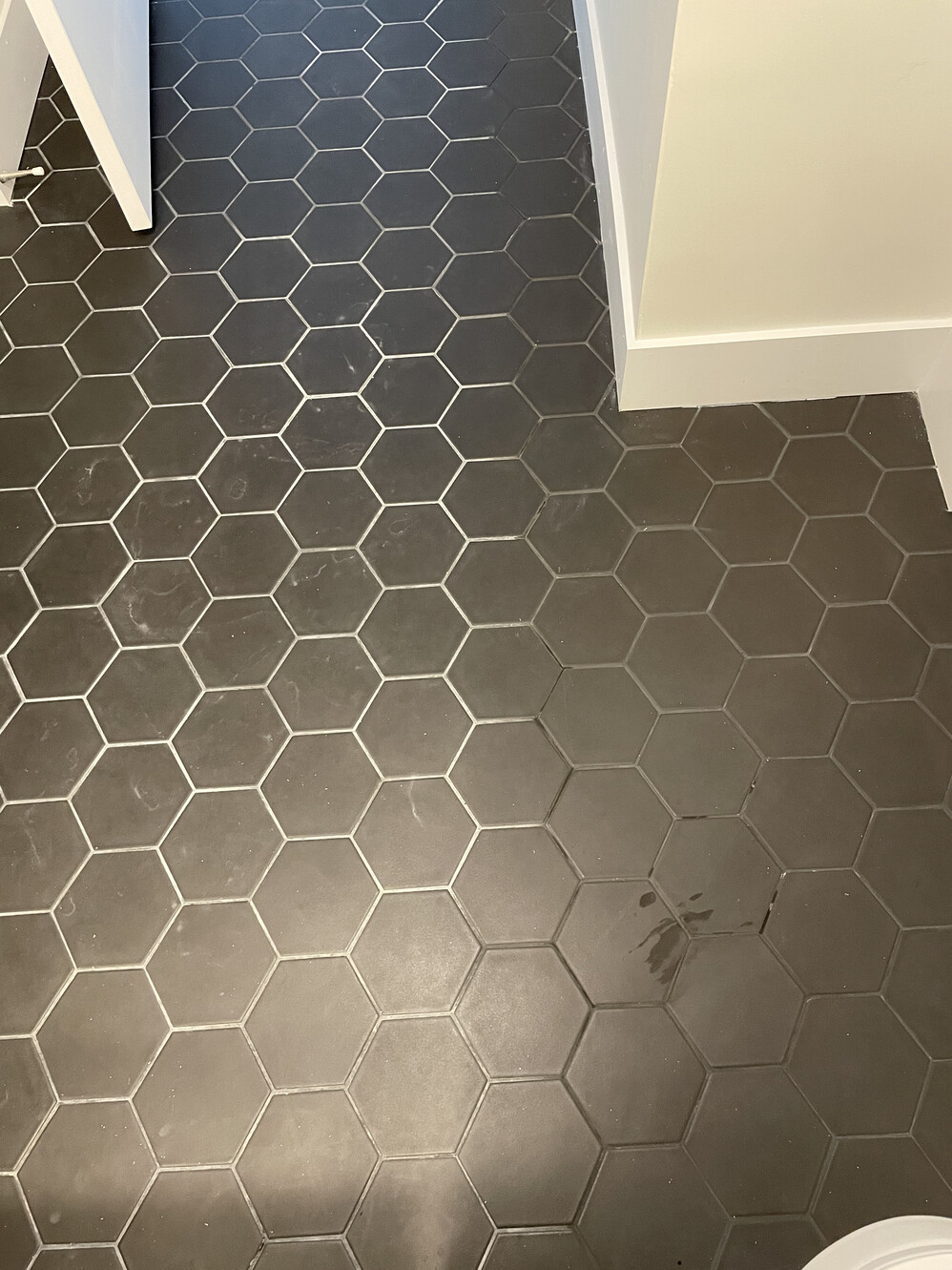 I'm back to work this week, which should be interesting given that I have nothing but a laptop that I haven't used in months and cellular data. I had planned on working from the library until I get internet service installed on Thursday, but it's closed for the lockdown. Since I don't yet have a desk or chair, my home office is pretty barebones.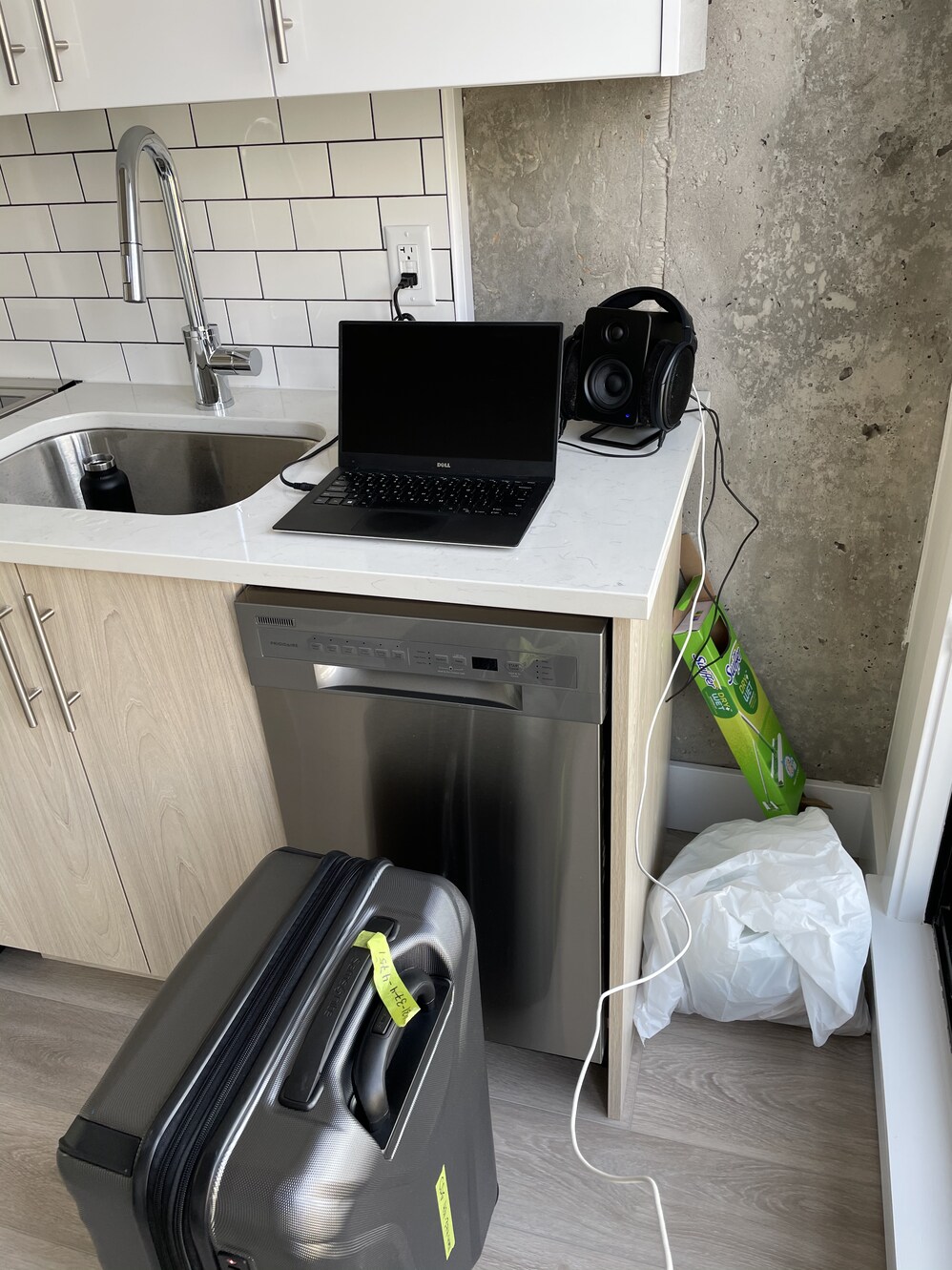 Over the next week or two, I'll be receiving loads of deliveries, and finally unpacking my bags once I have places to put things. My new computer monitor should be getting shipped sometime soon, which will let me go back to using my desktop computer for work.
Hopefully in a few weeks, we'll have gotten our COVID outbreak under control and the lockdown can be lifted so I can see more of the city.
I was going to write proper sentences here, but it's getting late and I want to publish this tonight, so here's a list of random thoughts.
It's really windy here. I thought it would be comparable to Winnipeg, since the praries are pretty windy too, but it's more intense and more constant here.
It's also more rainy. I am extremely glad that I own a good rain jacket (which also helps with the aforementioned wind). Hard rain doesn't seem too common, but it often drizzles or spits.
Cloudy days are the norm. It seems like the morning often starts sunny and it clouds over as the day goes on.
There are so many interesting breeds of dogs! In Winnipeg it seems like everything is a sheperd/lab/pit mix of some sort, but I see a lot more variety here. They are all cute.
People are, true to the stereotypes, very friendly over here. No one has knocked on my door to offer me a casserole, but my neighbours always say hello, and folks just generally seem glad to be out and about. Service workers are all happy to chat and joke.
Drivers are mind-bogglingly considerate of pedestrians. I'm used to having to double-check at every crosswalk to make sure I'm not going to get run over, but here, cars stop far away even if you're just approaching a crossing. No coasting towards you as you cross to pass within a foot of your ass.
The hills are serious business. My legs were not prepared.
The back doors on the buses have motion sensors or something that makes them open automatically. No more struggling with the strip and yelling "back doooOOOOOOOR".
The Halifax peninsula is a pedestrian's paradise. People living in certain parts of Europe would probably scoff at that statement, but with Winnipeg as my main reference point, my expectations are pretty low. I took the bus once when I was lazy, and a couple of cabs to transport my bags and to get to a government office, but otherwise I've walked everywhere and I'm far from the only one. Who would have thought that pedestrian-friendly infrastructure would attract pedestrians?
I live right between two donut shops. They are going to ruin me.